A FREE WEBINAR VIDEO SERIES With Tyler Penor
~ Living Astro-Cosmology ~
"Explore the Natural Origins of the Signs, Planets & Houses"
Join me on a cosmological journey through the 3 core elements of astrology. These comprehensive videos will enlighten your perspective of astrology and give you a simple yet profound framework that truly brings it all to life.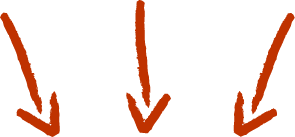 ~ FREE Webinar Sign Up ~
Enter your Name & Email below to get Instant Access to the FREE Webinar!

We value your privacy and would never spam you
DURING THIS FREE WEBINAR YOU WILL LEARN:
1

The Foundational Stories of the "Living Astrology" Model

The "living astro-cosmology" stories are the teachings I wish that I had when I first began studying astrology. They give you a solid philosophical foundation to perceive the living essence of astrology.

2

The Cosmology of the Astrological "Houses" in a Birth Chart

You will learn the basic framework of the "houses" and be shown their connection to the directions and our Earthly human lives.

3

The Cosmology of the "12 Signs" of the Zodiac

You will be guided on a journey through the 12 zodiac signs, revealing their connection to the human body, seasons, elements and the natural patterns woven throughout space & time.

4

The Cosmology of the "Planets" in our Solar System

You will learn how the very structure of our solar system connects to the human being. Each planet connects to a specific layer of our being.